EqoBalance
Bio-sourced yarn
EqoBalance yarns are fully recyclable PA6 yarns, based on renewable resources such as biomass, not on virgin feedstock. EqoBalance yarns help carpet manufacturers to optimize CO2 reduction, to lower carbon footprint and to reach sustainability targets.
Your benefits:
Optimal CO2 reduction
Perfect quality
Unlimited color & design possibilities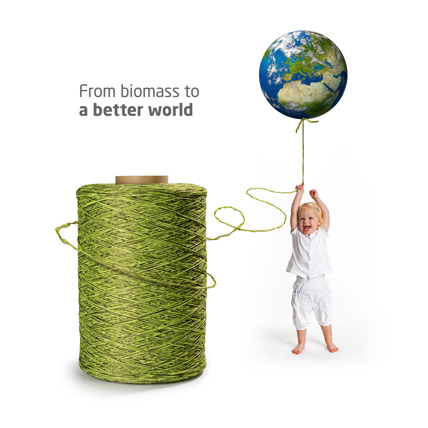 How to reduce emissions by 70%?
The CO2 reduction already starts with the production of the polymer. Renewable resources, such as biogas, are used to produce the polymer for EqoBalance yarns. This enables a CO2 reduction of 70%.
Thanks to Eqobalance, the whole value chain can move towards a low-carbon, more circular economy. By using yarns created with renewable feedstock instead of virgin fossil-based raw materials, carpet manufacturers can reduce the carbon footprint of their products.
The 70% reduction of CO2eq/kg compared to fossil based yarns is confirmed by a TÜV SÜD certified REDcert² standard for the chemical industry, which certifies the use of biomass.
Unlimited design possibilities
With EqoBalance PA6 yarns, any design is possible: carpet tiles, planks, broadloom carpets, for the Commercial or Automotive markets and beyond. The options are limitless.   
Perfect quality
Eqobalance yarns guarantee perfect quality and performance. Manufacturing processes are identical to those of traditional fossil-based equivalents. No worries, no hassle or extra work.