Plant trees with impact
 Stop deforestation and make the world a greener place.
Forests slow down climate change. Together with the oceans, forests are the most important home of biodiversity. Unfortunately, deforestation is tough on our planet. That's why we decided to team up with Go Forest to plant trees with impact. And we hope we can convince you to do the same.
Are you in?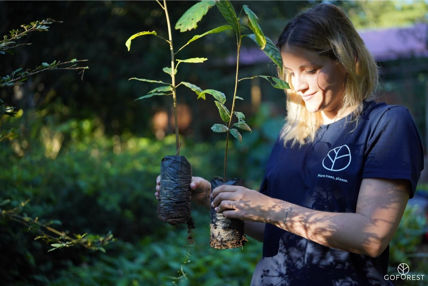 Sustainable Yarns for a greener world
The 'we' mentioned above is B.I.G. Yarns, driving force behind www.SustainableYarns.com. In the past three years, our company supported a reforestation project in Peru, an agroforestry project in Madagascar and the project Cabragh House in the South Downs National Park (UK). 
The projects have positive effects on biodiversity, carbon storage, employment, livelihood, and local economy.
To increase the accessibility and transparency on these projects, do consult the Impact Dashboard and follow:
how many trees are planted 🌳, 
in what location(s) 🌎,
how much carbon was sequestered ♻️, and
which SDGs are being supported 💪.
On the project pages below, you can read what is happening on the project fields 🌱.
Do you want to discover even more?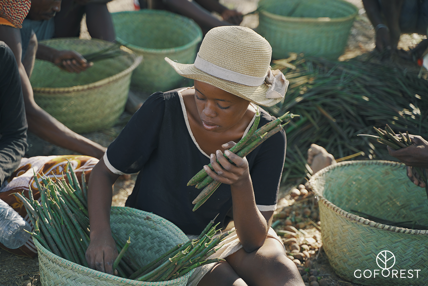 Did you know that one tree can remove 25 kg of CO2 from the air every year?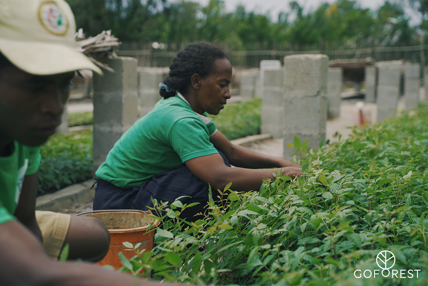 Why does planting trees matter?
We urgently need to reduce our impact on climate change. Forests are the best technology that nature has to do this. If we all plant trees and  restore nature, we can provide more than 1/3 of the decarbonization needed to limit global warming to well below 2°C  by 2030 and eventually to reach net-zero by 2050.
The more companies join this initiative, the more impact we have. To quote the people of Go Forest, 'we can wait on someone else to save trees, plant them, change their own behavior and support the right causes, or we can act ourselves and take control.'
By restoring nature, we can provide more than 1/3 of the climate mitigation needed to limit global warming to 1.5°C by 2030.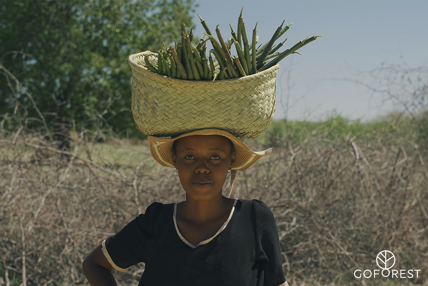 Who is Go Forest?
Go Forest is a young company, established in 2020 with Sarah Parent and Antoine Geerinckx as the driving forces behind the tree-planting, planet-saving mission.
Go Forest organizes reforestation projects, agroforestry and mangrove planting in Argentina, Armenia, Congo, Peru (Amazon), Madagascar, and Europe (Belgium, Ireland, Portugal, Spain, Italy, France, Czech Republic, UK and Romania).
The organization also ensures that the right trees grow in the right regions, and that they will be maintained. This way, the trees support local communities with their livelihood and create additional jobs. The trees are planted in the regions where they are needed the most and where they have the greatest impact.