3 inspiring examples of circularity in the carpet industry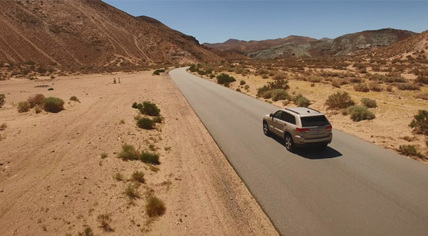 The road to a fully circular economy may still be long, but that doesn't mean there aren't any leading examples of circularity already. With three inspiring cases from the carpet industry, we demonstrate that every link in the value chain has a role to play.
In 2021, the European Carpet and Rug Association (ECRA) published its circular economy ambitions in an industry action plan. The publication lays out a strategy to accelerate the transition from a linear to a circular economy and to make a shift to a low-carbon industry.
The organization sees a positive evolution towards more new applications for carpet recycling particularly, coupled with the drive for recycling being designed into the products. Overall, this leads to a promising increase in circularity of products and materials. But what the publication mainly demonstrates is that the industry wants to take control of its own future by implementing more sustainability and circularity initiatives.
'The carpet industry wants to take control of its own future by implementing more sustainability and circularity initiatives.'
It's clear that the circular economy—a paradigm that encourages system innovation to reduce waste, increase resource efficiency, and keep materials in use—is gaining momentum. There has been great progress in the carpet industry as well, as more organizations are committing to sustainability goals, such as reducing emissions and building social responsibility into supply chains.
What is also notable is that the smoke and mirrors of greenwashing are gradually disappearing. Consumers and professional buyers today want to see proof in data. Professional buying decisions are increasingly underpinned by Environmental Product Declarations (EPD) and Life Cycle Assessments (LCA). These numbers don't lie.
Circularity for the whole value chain
When people look at circularity in the carpet industry, the first thing that comes to mind is recycling. Indeed, collecting carpet waste and turning that into new products is an important part, but circularity is also about much more than that. It also includes eco-design – designing products with the end of life in mind – and using renewable energy sources.
'The industry will also need to start rethinking its materials, i.e. using and manufacturing products in smarter ways.'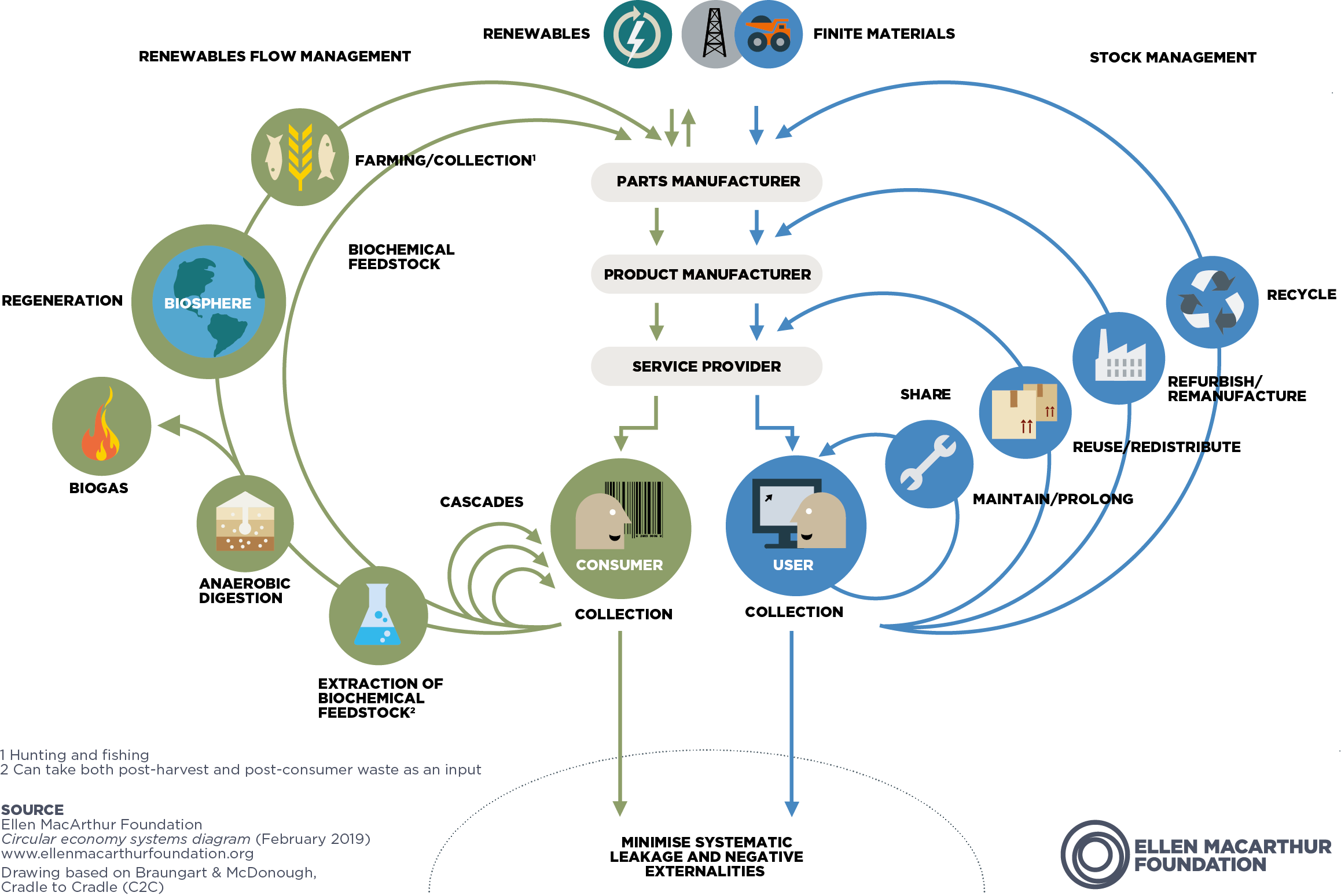 The butterfly diagram, Ellen MacArthur Foundation visualising the circular economy
As diverse as the current circularity initiatives are, it's clear that every stakeholder of the carpet industry's value chain – chemical industry, yarn manufacturer, carpet manufacturer – has an important role to play. As so well depicted in the below 'butterfly diagram', every step of the value chain offers an opportunity for entering the circular model. Materials can be reduced, reused, and recycled in many different ways, so that they are injected in the economy again, instead of ending up in the environment. A little less obvious from the diagram is that industry players will also need to start rethinking their materials, i.e. using and manufacturing products in smarter ways.
Inspirati

on

for circularity
That said, let's look at how today's carpet industry is starting to embrace the circular economy. The following three cases demonstrate that every stakeholder in the value chain has a role to play.  
1/ Circularity in raw materials
The origin of raw materials accounts for a large impact in the full carpet life cycle. At the beginning of the value chain, the chemical industry is increasingly replacing virgin, fossil-based raw materials by non-fossil based raw materials or biomass. This allows for huge savings on finite raw materials and reduces greenhouse gas emissions.
These alternative raw materials now become an important part of the value chain through a mass balance approach. This is an established method that provides a set of rules for how to allocate renewable feedstock to different products.
One example of this approach is EqoBalance, a family of sustainable PA6 yarns that uses renewable feedstock. EqoBalance yarns enable a reduction of up to 75% of CO2eq/kg compared to fossil-based yarns.
2/ Circular yarn production
Commercial carpet manufacturers are taking up their pioneering role to become more sustainable. Obviously, these companies do not operate in a vacuum. They rely on suppliers, service providers and customers, both upstream and downstream, to make circularity work.
Today the carpet tiles manufacturers have managed to reduce their carbon footprint step by step for specific collections. Some collections are using EqoCycle as a raw material.  EqoCycle is a fully recyclable polyamide 6 (PA6) yarn with 75% recycled content, offering the same high-quality performance of virgin PA6 yarn. EqoCycle yarns are made with recycled granulates collected on from the production process and regenerated PA6.
3/ Circular end-of-life strategy
Other carpet manufacturers are focusing more on the end of the carpet life cycle. They have set up hassle-free flooring take-back and recycling programs, in which they accept a wide range of materials for recycling, even from competitive products. Some companies are organizing extensive collection programs, some have also developed pioneering techniques to clean, shred and recycle, in closed loop.
These are just a few examples of how companies are taking circularity to the next level. They apply post-use recycling technologies to close the loop on flooring products.
The inspiring examples of circularity are here. But for the circular economy to flourish, more barriers will need to be removed. There are legislative barriers, technological difficulties, and organizational challenges, such as the effective collection of waste. But these challenges must not divert us from the fact that the time to act is now. There may be no silver bullet solutions, but the good news is that there is already so much we can do today. Let's continue to inspire others and get this circularity ball rolling.